Adult Cats Available for Adoption
Below are some of our adult cats available for adoption. This page is updated frequently, so visit often.
If you're interested in adopting an adult cat, please complete our adoption survey and tell us what you're looking for.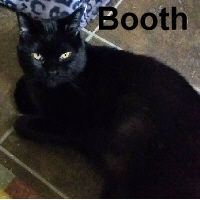 Booth
The votes are in!
Quiet and a little shy, Booth knows how to pick his person and if you are lucky he will pick you. He has a lot of love to give and will be grateful to receive a quiet home and a gentle hand and someone to sing to him.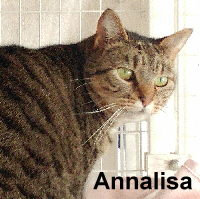 Annalisa
I can sing!
If you don't talk to your cat, who will? Annalisa is a talkative lady and likes you to talk to her. Expressive and charming and adjusting to the new normal for her, Annalisa went without vet care and is happy to be healthy again.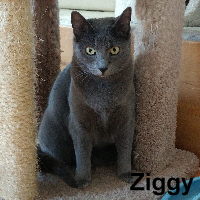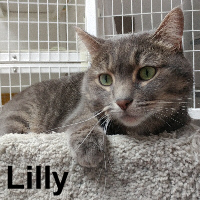 Ziggy and Lilly
Rejected.
Replaced in the only home they knew by a dog, Lilly and Ziggy have finally settled in and seem to now know the routine. Large and lovable, these siblings would love a quiet home without the stress or a dog.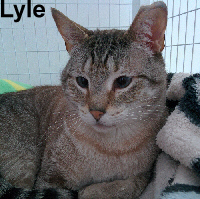 Lyle
Cause we Lovitt
And love him so much. Behind the shy exterior is a marshmallow waiting to explode. Sweet and tender, he'd appreciate the same in return. His blue eyes have a great deal of sensitivity to the bright flash of the camera.