Adult Cats Available for Adoption
Below are some of our adult cats available for adoption. This page is updated frequently, so visit often.
If you're interested in adopting an adult cat, please complete our adoption survey and tell us what you're looking for.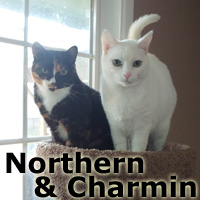 Northern and Charmin
Sweet sisters.
Northern and Charmin are looking for a home where they can blossom in their own time. Northern is the curious one, and will jump in for cuddles when she is comfortable. Charmin is reserved, but will follow her sister when she's ready for lap time too. They also love play time with interactive toys.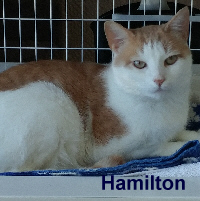 Hamilton
Local Olympian gold medalist.
He knows how to please the crowd. He is happy anyplace, any time, and will be thrilled to finally score a home that can offer him as much as he offers them.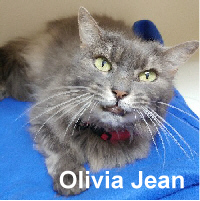 Olivia Jean
No longer abandoned.
Beautiful and fluffy, Olivia Jean is a social eater and enjoys the company of her human friends. She would be a great companion and do well in a quiet home.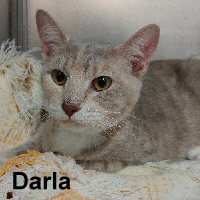 Darla
Soft and sweet.
Darla is ready to blossom into her own and share every new experience with you. From living in a small space with many felines to adjust to being her own purrson. Darla is ready for more. More room, more love and more human contact.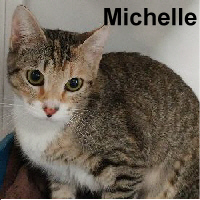 Michelle
Obviously a sister to Barbara.
Enjoying life as a kitten, she is vibrant and open to new and interesting things. She will sometimes not stand up for the affection she is obviously wanting.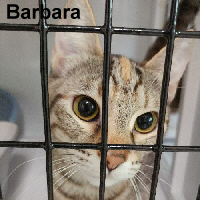 Barbara
Vibrant and curious.
Just a little lady full of life and ready to experience other new life changes. One of a group of cats, Barbara loves to cuddle up with one of her friends to sleep. Enjoys sharing a dish of food and thinks that life is fantastic.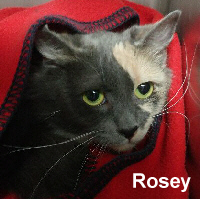 Rosey
You with those sad eyes!
Abandoned in rural Mason County, this little gem got protected until we were able to take her in. She is a little lady with a tender sweetness waiting for the right home, a forever home!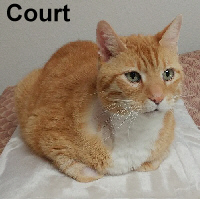 Court
No time to deliberate.
Court is a good natured loving guy that will steal your heart with his sweet even tempered personality and good looks. He blends well with other cats and is confident. Come meet this mellow fellow.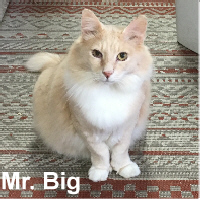 Mr. Big
Large and lovable.
Fluffy fuzz-ball looking for your lap and your attention. Sweetness oozes from him to you and you can't help but hug this handsome guy. Special diet needs for this handsome guy.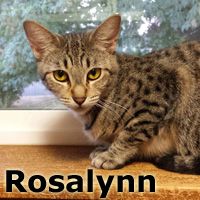 Rosalynn
Her turn to shine.
Motherhood came early to this sweet girl. Now that her kittens have moved on, it's her turn to be a kitten herself. She loves to hunt for toys and is an avid birdwatcher from the sun warmed windowsill.