Adult Cats Available for Adoption
Below are some of our adult cats available for adoption. This page is updated frequently, so visit often.
If you're interested in adopting an adult cat, please complete our adoption survey and tell us what you're looking for.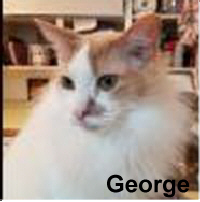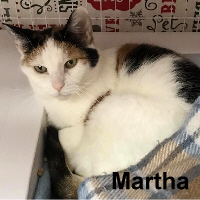 George and Martha
If there ever was a pair of friends, it's these two. George is more outgoing and always looking for a handout (of food!). Martha is coming into her own and being more adventurous. Both of them are beautiful and soft.. just waiting for a home together.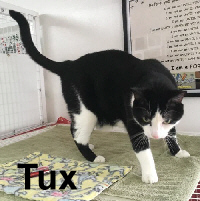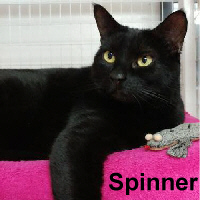 Spinner and Tux
New beginning, new life.
Unfortunately they are looking for a home due to the sudden death of their human caregiver. This brother and sister are ready for security of a new home and give all they got to make sure that you are just as happy with them as they will be with you.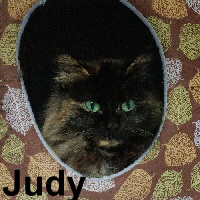 Judy
Resilient and resourceful.
Judy and her friends were forced to move along when their caretakers were evicted and they were left behind. Luckily her nose led them to a kind soul just down the road who took pity on them with a meal and temporary roof. This beautiful girl is ready and waiting for a permanent place to call home.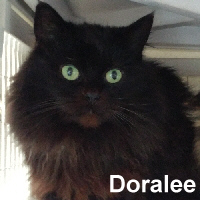 Doralee
Dreaming of a better life.
Where it's all give and no take. Sweetness abounds with this precious gem. Doralee has her bags packed and is ready for the ultimate promotion of a forever home where she is loved and pampered and she will want for nothing.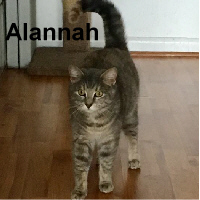 Alannah
Oh my stars.
This precious little gem is through with the WA Winter and ready to relax and enjoy a little sun from the safety of your home. Soft like a bunny, sweet as syrup and ready to bring you some sunshine.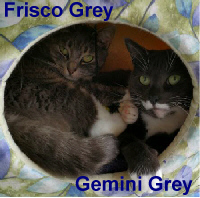 Frisco and Gemini Grey
Bonded beauties.
These two little ladies are just asking for a chance to be the key that could open your heart and bring a family together. Still young, playful, and will add a new dimension to your home that you had no clue was missing. Come meet Frisco Grey and Gemini Grey.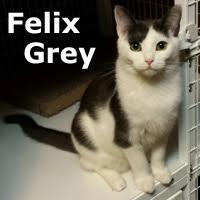 Felix Grey
And his magic bag of tricks
The magic is in his majestic eyes and the trick is giving him the time and patience to trust and adore you. Slow to purr, but ever so rewarding.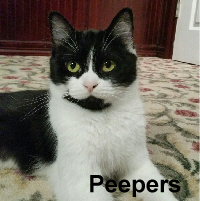 Peepers
Peepers is a keeper!
She is a very content and happy cat who wants nothing more than to snuggle in a lap. She would love to be the sole focus of your attention. If you're looking for a mellow, silky soft kitty to share your quiet time with, look no further!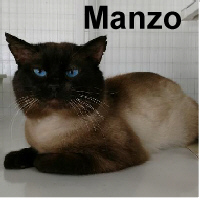 Manzo
Power and purring.
This handsome loving guy is reformed and has retired from street fighting onto lap loving. The big blue eyes pop behind the mask he is wearing and the little voice from within the big body is priceless. Meet this refined gentleman.