Adult Cats Available for Adoption
Below are some of our adult cats available for adoption. This page is updated frequently, so visit often.
If you're interested in adopting an adult cat, please complete our adoption survey and tell us what you're looking for.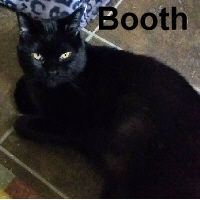 Booth
The votes are in!
Quiet and a little shy, Booth knows how to pick his person and if you are lucky he will pick you. He has a lot of love to give and will be grateful to receive a quiet home and a gentle hand and someone to sing to him.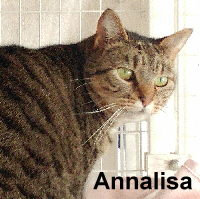 Annalisa
I can sing!
If you don't talk to your cat, who will? Annalisa is a talkative lady and likes you to talk to her. Expressive and charming and adjusting to the new normal for her, Annalisa went without vet care and is happy to be healthy again.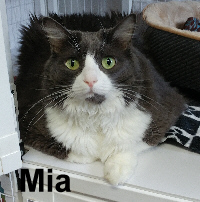 Mia
Momma Mia!
Third time is a charm and this sweet lady is ready to be charmed. Mia is sweet and anxious to be loved, however not with food. She needs someone that doesn't mind brushing her while she relaxes on their lap.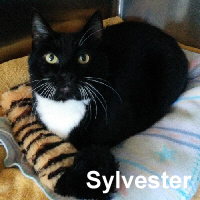 Sylvester
"That's not all folks"
Not the rascal that the cartoon brings with Sylvester, this is a shy boy with a big heart. He's definitely a man's cat. His owner passed and this leaves him without stability and safety of a home. Shy, sweet, and a wonderful purr.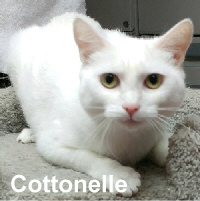 Cottonelle
Snow white.
She's your relaxation station. Give her a lap and she is as content as can be and you will be too when she starts to purr. Cotton is not deaf, however she is a cat and may choose to ignore you and you're not anyone until you've been ignored by a cat.