Adult Cats Available for Adoption
Below are some of our adult cats available for adoption. This page is updated frequently, so visit often.
If you're interested in adopting an adult cat, please complete our adoption survey and tell us what you're looking for.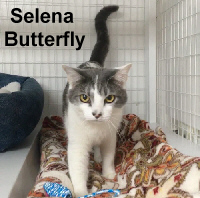 Selena Butterfly
Madame Butterfly.
A little shy initially and warms up with some focused attention. This beautiful girl would love to be the center of your universe, lounge in the sunshine and be allowed to bloom in her own time.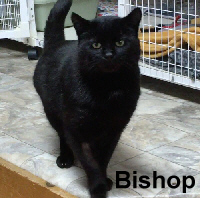 Bishop
Ruggedly handsome and initially hesitant.
A big muscular guy with a soft and sensitive side. Loves to be noticed and scratched while being talked to and he has a big heart waiting to explore the new world that lies ahead.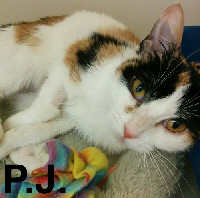 PJ
Precious Jem.
Sweet as can be and twist of Torti-tude, PJ knows how to get what she wants. We have no problem putting pounds on these adorable kids, however we are stretched a bit thin to give the love to all of them and this little gem is so thankful for a second chance.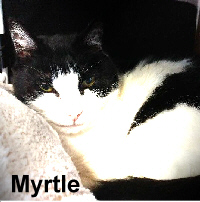 Myrtle
Myrtle Moo.
She finds comfort in a warm spot, lounging as the sun goes down or curled up next to you in a recliner and Myrtle would be happy. Life on the streets and surfing the garbage cans is all in the past and she seems to want quality quiet time and a soft spot of her own.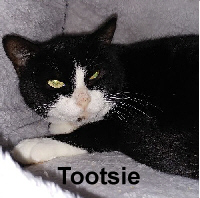 Tootsie
Trapped and tame.
Left behind, although a special guy could not leave her abandoned. Daily trips to feed and capture, Tootsie managed to finally get caught and to the vet. She's a shy girl with a big heart and truly wants love and attention. Do you have room for a special girl?