Adult Cats Available for Adoption
Below are some of our adult cats available for adoption. This page is updated frequently, so visit often.
If you're interested in adopting an adult cat, please complete our adoption survey and tell us what you're looking for.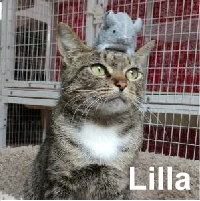 Lilla
Dandy Darling.
Obviously loved and left, this little lady is cute as they come. She wears a spotted coat and has a little voice, although she's able to handle herself well in a crowd. Lilla wants to give and receive love. Don't you need love?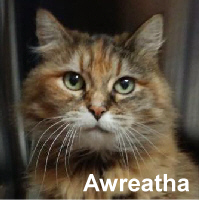 Awreatha
Rockin' in the New Year!
Ready and waiting, this little lady is ready to rock and roll just as soon as you are. Having an independent attitude and an opinion doesn't make her any different than any other tricolored cat. She is adorable and sweet too.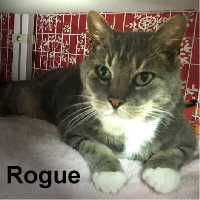 Rogue
Rogue One.
Rogue is looking for a new hope to fill his life. He has won the battle and is ready to win your heart. Rogue would like nothing more than to lay on your lap and soak up your love.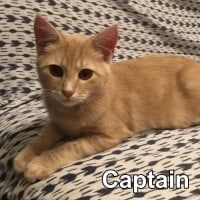 Captain
Toot toot!
He's weathered the storm like a Captain and he is done with dealing with the winds, rain and cold weather. This Captain is hanging up his cap and ready to be ashore. Land ho and waiting for a home.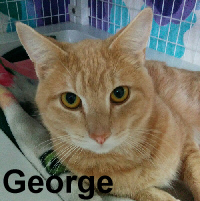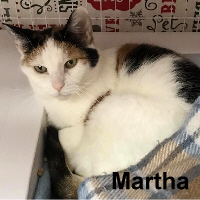 George and Martha
If there ever was a pair of friends, it's these two. George is more outgoing and always looking for a handout (of food!). Martha is coming into her own and being more adventurous. Both of them are beautiful and soft.. just waiting for a home together.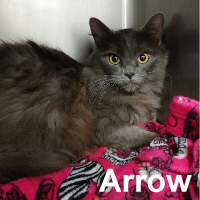 Arrow
Ready for love.
Cupid's arrow pierced my heart and he will yours too. This very adorable little guy is ready to accept your love and warm your heart with his incredible purrsonality. Charming inside and handsome outside.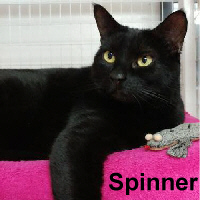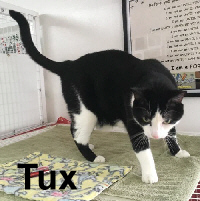 Spinner and Tux
New beginning, new life.
Unfortunately they are looking for a home due to the sudden death of their human caregiver. This brother and sister are ready for security of a new home and give all they got to make sure that you are just as happy with them as they will be with you.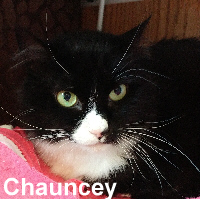 Chauncey
Take a chance on me.
This adorable little lady has many things she is thankful and lucky for to date. Her chance at a new life, better health and happiness. Chauncey is a beautiful and quiet girl awaiting to be adored.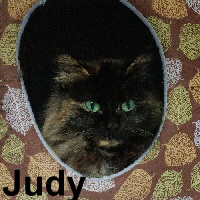 Judy
Resilient and resourceful.
Judy and her friends were forced to move along when their caretakers were evicted and they were left behind. Luckily her nose led them to a kind soul just down the road who took pity on them with a meal and temporary roof. This beautiful girl is ready and waiting for a permanent place to call home.