Adult Cats Available for Adoption
Below are some of our adult cats available for adoption. This page is updated frequently, so visit often.
If you're interested in adopting an adult cat, please complete our adoption survey and tell us what you're looking for.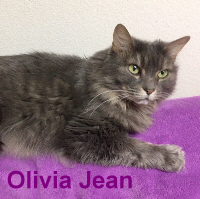 Olivia Jean
She's a lady!
A special lady that is low maintenance. She would enjoy her own person to sit with and hold casual conversations with about the wonderment of things that squeak and scurry in the night, to gently brush her and take a few selfies.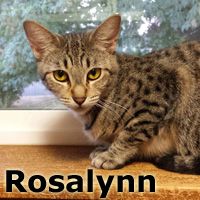 Rosalynn
Her turn to shine.
Motherhood came early to this sweet girl. Now that her kittens have moved on, it's her turn to be a kitten herself. She loves to hunt for toys and is an avid birdwatcher from the sun warmed windowsill.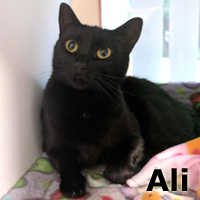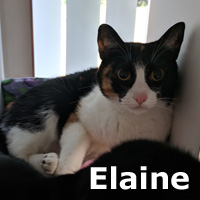 Ali and Elaine
What's a girl to do.
When you are removed from your house and not provided for what do you do? A fairy swoops in, picks you up, provides you with comfort and a place to stay, you're thankful. When you need a new home, you get on your cell phone and post selfies (and wait). We are waiting and we are wonderful!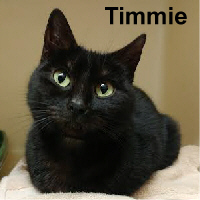 Timmie
Rest stop wasn't her destination.
Discarded at a busy location, no fast food location or warm spot. With two kittens to feed, thank goodness someone spotted this sweet lady. A man from Portland reached out and she was ready for a hand up and the amenities that came with the rescue. Sweetness and beauty.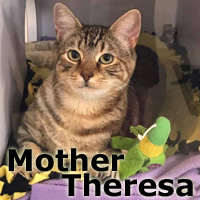 Mother Theresa
Her work has just begun.
With a lot to say and much work to do, she cannot wait for her new home. Let's just hope that the people are ready to give and spread the love. Theresa is ready to rock and roll!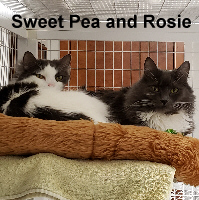 Rosie and Sweet Pea
Bonded Mother and Daughter.
Delightful, deserving and seeking a forever home. This darling duo has had enough of being shuffled around, they are ready for a permanent placement. Sweet, loving and social, they would appreciate a quiet home with no dogs.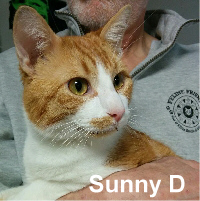 Sunny D
Citrus punch!
A one of a kind tangy orange boy with an amazing zest for life and love. Sunny is ready to make your world shine and smother you with goodness. Sunny is quite talkative and ready for some story-telling and a glass of Sunny D.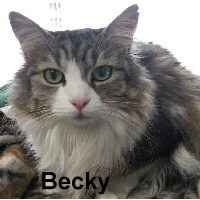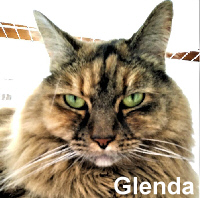 Becky and Glenda
Golden Girls!
These two girls have had a lot of loss in their short lives and are ready to finish winners. They're always ready for a brush and a lap. They don't shed a lot, and they just like to keep up their looks. Are you ready for love?