Adult Cats Available for Adoption
Below are some of our adult cats available for adoption. This page is updated frequently, so visit often.
If you're interested in adopting an adult cat, please complete our adoption survey and tell us what you're looking for.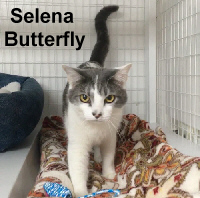 Selena Butterfly
Madame Butterfly.
A little shy initially and warms up with some focused attention. This beautiful girl would love to be the center of your universe, lounge in the sunshine and be allowed to bloom in her own time.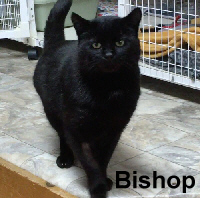 Bishop
Ruggedly handsome and initially hesitant.
A big muscular guy with a soft and sensitive side. Loves to be noticed and scratched while being talked to and he has a big heart waiting to explore the new world that lies ahead.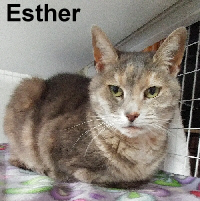 Esther
Little package, big personality.
Sweet little lady with a lot of spunk. Torti-tude can certainly be displayed when needed, however, as long as you understand the cat is in charge, all is well.