Adult Cats Available for Adoption
Below are some of our adult cats available for adoption. This page is updated frequently, so visit often.
If you're interested in adopting an adult cat, please complete our adoption survey and tell us what you're looking for.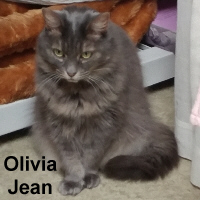 Olivia Jean
She's a lady!
A special lady that is low maintenance. She would enjoy her own person to sit with and hold casual conversations with about the wonderment of things that squeak and scurry in the night, to gently brush her and take a few selfies.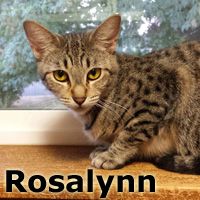 Rosalynn
Her turn to shine.
Motherhood came early to this sweet girl. Now that her kittens have moved on, it's her turn to be a kitten herself. She loves to hunt for toys and is an avid birdwatcher from the sun warmed windowsill.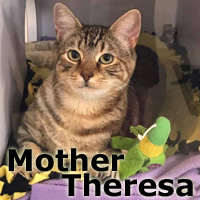 Mother Theresa
Her work has just begun.
With a lot to say and much work to do, she cannot wait for her new home. Let's just hope that the people are ready to give and spread the love. Theresa is ready.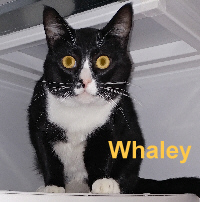 Whaley
Handsome tough guy.
He is not near as tough as he would like to think he is. He has come to love his life indoors and appreciates not being bullied. He's dressed for success and ready to meet you.