Adult Cats Available for Adoption
Below are some of our adult cats available for adoption. This page is updated frequently, so visit often.
If you're interested in adopting an adult cat, please complete our adoption survey and tell us what you're looking for.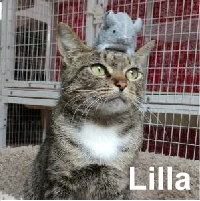 Lilla
Dandy Darling.
Obviously loved and left, this little lady is cute as they come. She wears a spotted coat and has a little voice, although she's able to handle herself well in a crowd. Lilla wants to give and receive love. Don't you need love?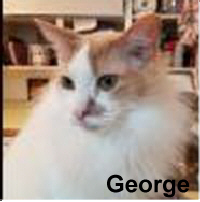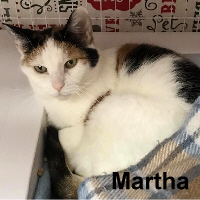 George and Martha
If there ever was a pair of friends, it's these two. George is more outgoing and always looking for a handout (of food!). Martha is coming into her own and being more adventurous. Both of them are beautiful and soft.. just waiting for a home together.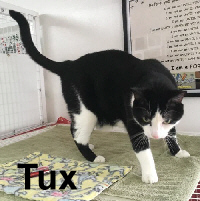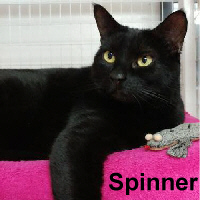 Spinner and Tux
New beginning, new life.
Unfortunately they are looking for a home due to the sudden death of their human caregiver. This brother and sister are ready for security of a new home and give all they got to make sure that you are just as happy with them as they will be with you.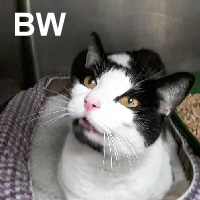 BW
Black and White
Striking, sweet and a gentle giant. BW wants to be nothing more than a companion and snuggle buddy. He is ready and waiting with his bags packed.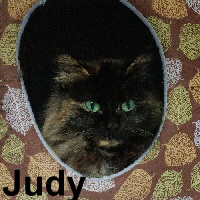 Judy
Resilient and resourceful.
Judy and her friends were forced to move along when their caretakers were evicted and they were left behind. Luckily her nose led them to a kind soul just down the road who took pity on them with a meal and temporary roof. This beautiful girl is ready and waiting for a permanent place to call home.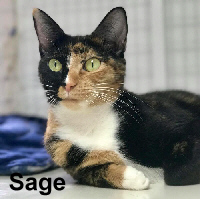 Sage
Two faced darling.
This beauty has a split face and is just charming. She's had her last litter of kittens and will now be the focus of a new family. She will grace you with her beauty and touch you with her tortitude.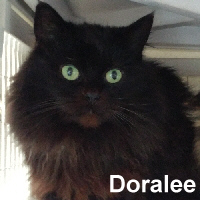 Doralee
Dreaming of a better life.
Where it's all give and no take. Sweetness abounds with this precious gem. Doralee has her bags packed and is ready for the ultimate promotion of a forever home where she is loved and pampered and she will want for nothing.