Adult Cats Available for Adoption
Below are some of our adult cats available for adoption. This page is updated frequently, so visit often.
If you're interested in adopting an adult cat, please complete our adoption survey and tell us what you're looking for.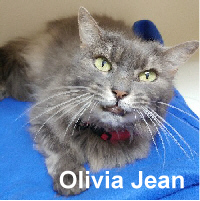 Olivia Jean
No longer abandoned.
Beautiful and fluffy, Olivia Jean is a social eater and enjoys the company of her human friends. She would be a great companion and do well in a quiet home.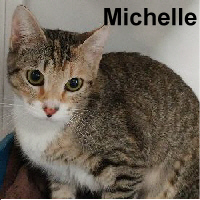 Michelle
Obviously a sister to Barbara.
Enjoying life as a kitten, she is vibrant and open to new and interesting things. She will sometimes not stand up for the affection she is obviously wanting.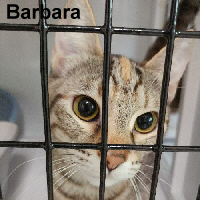 Barbara
Vibrant and curious.
Just a little lady full of life and ready to experience other new life changes. One of a group of cats, Barbara loves to cuddle up with one of her friends to sleep. Enjoys sharing a dish of food and thinks that life is fantastic.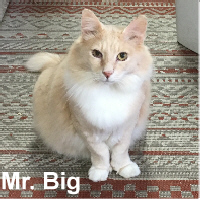 Mr. Big
Large and lovable.
Fluffy fuzz-ball looking for your lap and your attention. Sweetness oozes from him to you and you can't help but hug this handsome guy. Special diet needs for this handsome guy.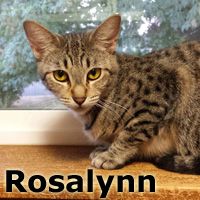 Rosalynn
Her turn to shine.
Motherhood came early to this sweet girl. Now that her kittens have moved on, it's her turn to be a kitten herself. She loves to hunt for toys and is an avid birdwatcher from the sun warmed windowsill.