Adult Cats Available for Adoption
Below are some of our adult cats available for adoption. This page is updated frequently, so visit often.
If you're interested in adopting an adult cat, please complete our adoption survey and tell us what you're looking for.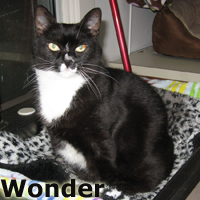 Wonder
Wonder full!
She wants to be loved by you and... only you! Being the one and only in your life and you in hers is very important to Wonder. She craves the attention and love. We know she is wonderful, although we must wonder why she was left in an open top carrier between two parked cars … don't you wonder too?!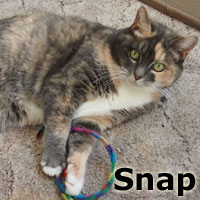 Snap
Out of solitary confinement.
After two years living in an empty house due to her former humans divorcing, Snap was transferred to a foster home. Snap has asthma and will need to have a clean indoor environment to stay healthy. With her former challenges behind her, she is ready for a fresh start. Snap enjoys playing and will spend hours being entertained with a wand toy. Saying Snap loves to play is an understatement.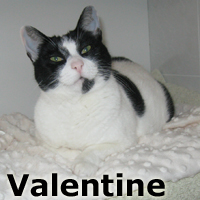 Valentine
A darling little lady with a big heart.
Left by her owner after moving out of the area, a kind couple took mercy on her and kept her safe. She is very happy and would like nothing more than to share her love with YOU.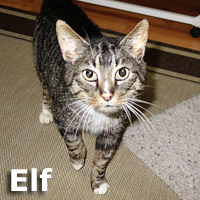 Elf
Better to hear you with!
Mystical skills in survival help to keep yourself and friends safe. No longer a concern for safety, Elf is a joyful friend. Everyone needs a friend ... especially Elf.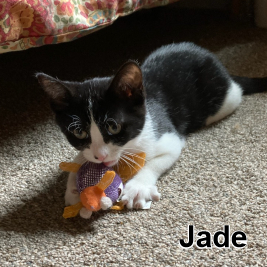 Jade
Eyes the color of gem stones.
Darling and cute, this little lady is seeking a place to call home (again). Rescued once and now looking for a permanent home that will last furrever.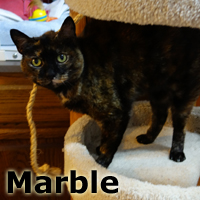 Marble
A purrfect sculpture.
A sweet and loving little lady would make the ideal companion for you. Seeking a quiet home where she can be on display and surround you with her beauty.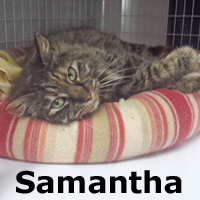 Samantha
Bewitched!
Looking for an exceptional mortal to cast her power on. Samantha is a quiet, sweet and loving lady that wants to be nothing more than a loved companion.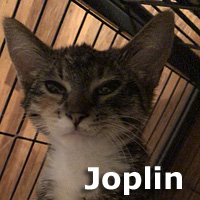 Cody
Calling Dr. Bombay.
This bewitching girl with her big bold eyes will put her spell on you and win your heart with her tenacious personality. Cody is awaiting your visit.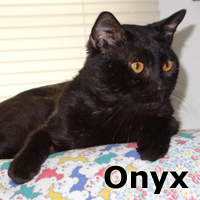 Onyx
A gem of a gentleman.
Black Onyx outerwear with Fire Opal eyes, this fine young man is a shining star inside and out. Playful, loving and anxious for any attention --- you'll see him for the precious gems he displays before you.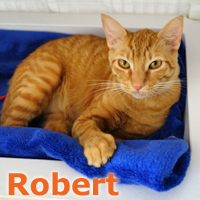 Robert
A big lover ...
With the personality to win your heart quickly. He is going to melt your heart and be the winners choice. Robert is a dream and is so affectionate and loving you can't help falling for him.