Kittens Available for Adoption
Our kittens are in foster homes to ensure they receive lots of physical and mental stimulation while they're developing.
If you're interested in adopting a kitten, please complete our adoption survey and tell us what you're looking for.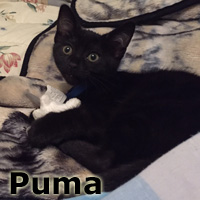 Puma
The stealthy girl.
Cute as a button and sweet as can be. She loves to chase her toys, so make sure there are lots!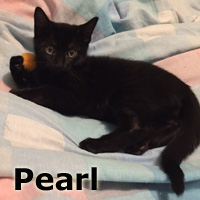 Pearl
The prize inside.
She likes to cuddle with her sister after getting tuckered out from playing with her toys. She is a sweet girl looking for a home where she can settle in with her sister BeeBee.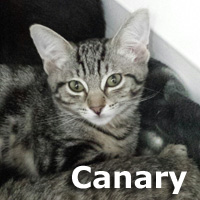 Canary
Sweet song.
This girl will sing your praises when you choose her. She is lovely and would love for you to spend time watching her.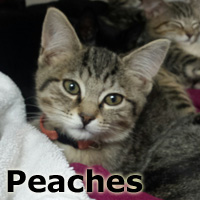 Peaches
And cream!
Sweet and fuzzy like her namesake, Peaches will fill your house with joy as your follow her kitten antics.