Kittens Available for Adoption
Our kittens are in foster homes to ensure they receive lots of physical and mental stimulation while they're developing.
If you're interested in adopting a kitten, please complete our adoption survey and tell us what you're looking for.
Currently there are no kittens available for adoption.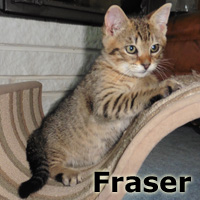 Fraser
Just what the doctor ordered.
If you have a prescription for a handsome fuzzy fellow, Fraser is your guy. Quick to purr and always ready to play, he is sure to make you feel all better.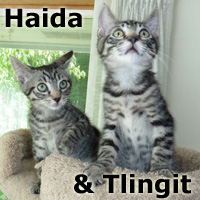 Haida and Tlingit
Ready for adventure.
What wonderful destiny awaits this charming sister and brother pair of adorableness? They love to play and snuggle together, but there is room for you too.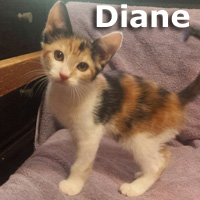 Diane
Ready for commitment.
If you give her your love she promises to grace you with her presence forever in your heart and home. She is quick and witty, and will delight you to no end.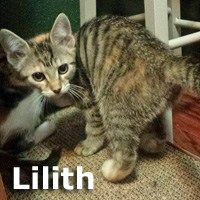 Lilith
Letting her hair down.
She has stuck close to her mom, but she is ready to put it on the line to get a loving home of her very own. She is pretty and smart, you will want to cater to her every whim.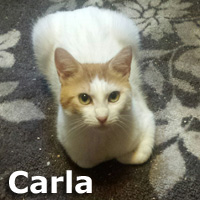 Carla
Will purr for tips.
A little bit saucy, but with a big heart. She will stand up for you and be by your side when you need her, and she will embrace you with open paws. Carla is a total package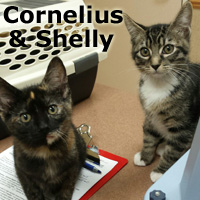 Cornelius and Shelly
Fast friends.
When Cornelius came along, Shelly quickly accepted him as one of her own. Now they are ready to accept you into their pawsome twosome. Who wants to play!
If you find a kitten on this page you'd like to adopt, please read about
Adopting From Feline Friends
.