Raggedy Andy's Happy Ending
(and ours too)!!
March 2010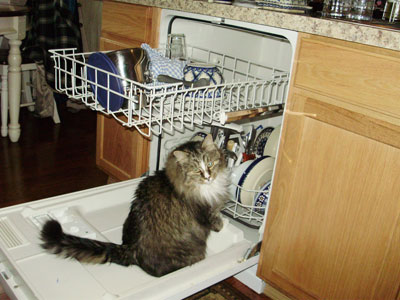 On January 25th with much sadness and a heavy heart we said our final good-bye to our precious boy "Butthead". He was such a special kitty...he moved here with us all the way from Toronto, Canada and brought us so much joy. We were blessed by his presence for only a few short years, but he filled our home with enough love for a lifetime!! After one very tearful day I knew that I was ready to adopt another cat, but my husband wanted some time to recover from this loss. Each day I became more sad and depressed, buy he still wasn't "ready"...I was trying so hard to respect what he needed, but I was growing sadder by the hour. On Saturday February 19th I asked my wonderful husband if we could just stop by Feline Friends and visit with some cats....I told him it would make me feel better (no pressure). We walked in and there he was............our new forever friend....Raggedy Andy!!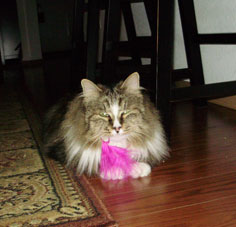 Oh WOW...what a handsome guy he was...and he really sucked up to my husband!! Well, we left without Raggedy Andy that day as my husband still wasn't "ready".....I was sad, but grateful that I got to hang out with some cats for a bit. Monday night (President's Day) my husband looked at me and with a tear in his eye said......"I think you better go get that cat"! Praise the Lord and pass the kitty litter..........Raggedy Andy has once filled our home with cat joy!! He is such a fun guy....always wanting to play or be loved up on.
Thank you Feline Friends for saving Raggedy Andy so that he could come be part of our family!! We both love him so much and are grateful everyday for the work you do!!
The House of Boggs
est March 4, 1978