Adult Cats Available for Adoption
Below are some of our adult cats available for adoption. This page is updated frequently, so visit often.
If you're interested in adopting an adult cat, please complete our adoption survey and tell us what you're looking for.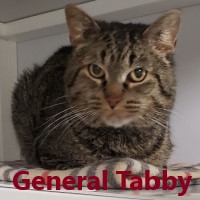 General Tabby
This kindly gentleman has such an old soul.
He is quiet but truly enjoys the attention you give him. General is seeking a quiet and calm home with recliner to rest in.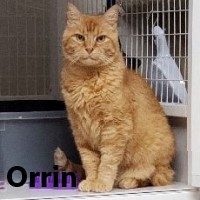 Orrin
Seeks solitude and security.
Orrin's former purrson passed and he managed to have a few people checking in on him until he could be convinced his safety was at risk and he needed a safer warm spot. Orrin loves to be groomed and would do well in a quiet home with a patient person.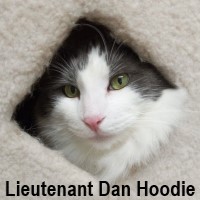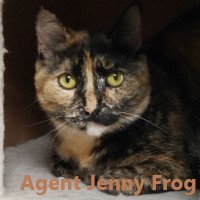 Lieutenant Dan Hoodie and Agent Jenny Frog
Sleep by day, prowl by night.
This brother and sister duo are dynamic and look like an odd couple. The big and short of it, Hoodie is going to crawl in your lap and Frog will lie and wait for your hand to extend. Looking to be forever together, these beautiful cats may not match your color scheme, but they will add cat passion to your life.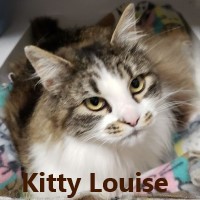 Kitty Louise
Kitty Lou
A beautiful and sweet girl is doing well after years living with little care and sparse meals. Always glad for her meals and a good brushing. Settling into indoor life without the worry of living on the busy Olympia Westside with a busy street and cars seemingly everywhere. The kind gentleman that did his best to provide for her moved due to deteriorating health concerns.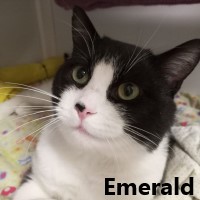 Emerald
Making up for lost time.
This gemstone was found nestled in a unique and desirable location in Mason County. Emerald has some rough edges that are being smoothed over with the decrease in testosterone and the understanding he is deserving of the love and nurturing that has lacked in the first year.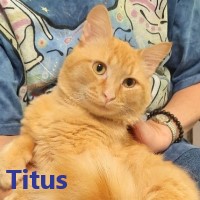 Titus
What's love got to do with it.
This young, handsome, exuberant fellow can't hold still while absorbing all the love he can get. Charm and humor gets him through each day as he waits for the purrfect loving home.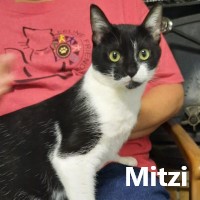 Mitzi
Unruly child!
Mitzi came in with issues from "single cat syndrome" and with a lot of love and patience with the staff, she is loving the interactions of the other cats and is wanting our attention. Beautiful and playful, spirited and shy.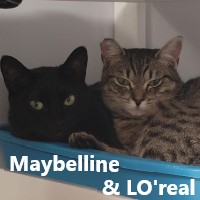 Maybelline and LO'réal
The makeup artists.
Camouflage is a comfortable color on these two. Born in a home of many cats, where spay and neuter was obviously not a priority, these two (at separate times) found their way to a new food source and the quiet place of a kind gentleman. Still learning to fully trust humans, food is a motivator and a slow hand and quiet voice is a comfort.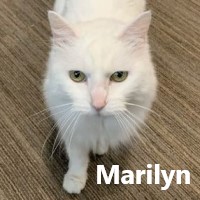 Marilyn
Wealth of wisdom!
Marilyn is a senior with some sass. Full of love, lively and a bit of sass. An inspiration that all older cats could have her grace, charm, and good looks. Marilyn is fighting the mandatory mask wearing. She is not in a medically fragile state and she sanitizes daily.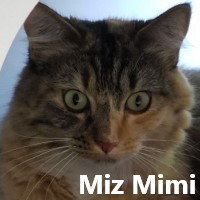 Miz Mimi
Bright and Sweet.
She is beautiful intelligent and independent. Best of all she has a big heart, but knows when enough is enough. Her attitude and personality is one you would fall in love with.