Adult Cats Available for Adoption
Below are some of our adult cats available for adoption. This page is updated frequently, so visit often.
If you're interested in adopting an adult cat, please complete our adoption survey and tell us what you're looking for.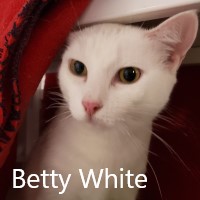 Betty White
Pet overpopulation is not a laughing matter.
Growing up self sufficient and finding the means to care for unwanted kittens was a challenge for Betty. She had a tough time realizing the changes and challenges of going from outdoors to indoors. However, as long as she is in charge, it's all good.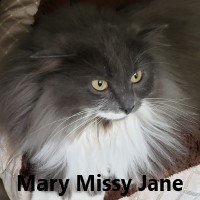 Mary Missy Jane
Look out Hollywood.
This beauty will be turning heads as she walks the red carpet. Looks, charm, and class as long as there is no competition in HER forever home. She would absolutely do well in the home of a beautician. With her flowing locks, she's "high maintenance".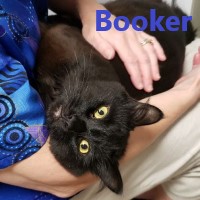 Booker
Just a boy.
A young boy that is full of love to share and a life to live. He needs room to run, toys to toss and a lap for comfort. He is very comfortable to be with, no bad habits, and is very sweet. If you are looking for a friend for life, come meet Booker.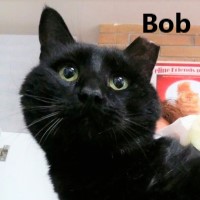 Bob
Admire me.
Whew, that was a wicked trip to the vet …! Already neutered, he underwent 2 procedures playing "operation" and his recovery was tough. While recovering, he figured out that the new accommodations were pretty terrific. He is one "hunk" and his abs don't ripple.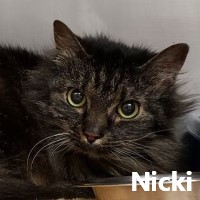 Nicki
Give me time.
Tossed out more than once and if she could just be given the chance to settle in, this senior girl would be a great friend and comfort to you.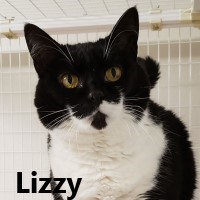 Lizzy
Tired of match.com
Ready for that forever home and love. If you have a quiet home, love to give and feel the need for companionship, Lizzy would be happy to accommodate. She is also a great conversationalist.