Adult Cats Available for Adoption
Below are some of our adult cats available for adoption. This page is updated frequently, so visit often.
If you're interested in adopting an adult cat, please complete our adoption survey and tell us what you're looking for.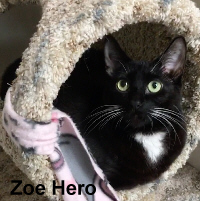 Zoe
Be her hero.
Shy, yet sweet. Zoe needs a quiet home where she will be allowed to bloom at her own pace and receive the love that she desperately wants.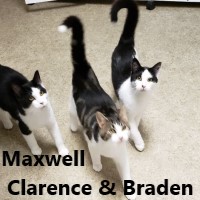 Maxwell, Clarence, and Braden
Triple delight.
Triple the pleasure, triple your fun, these adorable brothers are ready to run. They have outstanding and amazing personalities and really are happy boys and the world is their playground and they are one another's sleeping buddies. Add a little magic to your home this winter.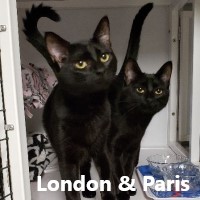 London and Paris
Bonded sisters
Beautiful young and perfect! Loved and pampered in foster care and now the apron strings have been cut. These fine girls need a place to call home and someone to love them forever. They promise to keep your lap warm, provide endless entertainment, babysit the dog while you're getting the necessities and social distance only if they have to.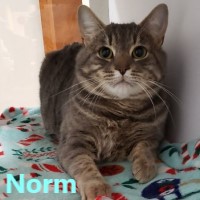 Norm
#hunk, #cheeks
This very handsome guy is just resting and recovering after being homeless. He is a little reserved and still trying to figure out how he ended up at our facility. Large and lovable, Norm is seeking a quieter home and a loving companion.