Adult Cats Available for Adoption
Below are some of our adult cats available for adoption. This page is updated frequently, so visit often.
If you're interested in adopting an adult cat, please complete our adoption survey and tell us what you're looking for.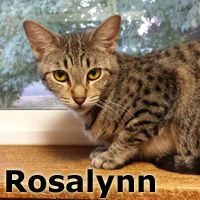 Rosalynn
Her turn to shine.
Motherhood came early to this sweet girl. Now that her kittens have moved on, it's her turn to be a kitten herself. She loves to hunt for toys and is an avid birdwatcher from the sun warmed windowsill.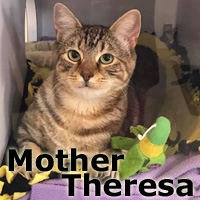 Mother Theresa
Her work has just begun.
With a lot to say and much work to do, she cannot wait for her new home. Let's just hope that the people are ready to give and spread the love. Theresa is ready to rock and roll!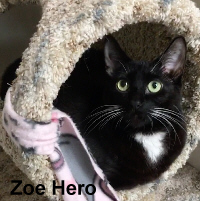 Zoe
Be her hero.
Shy, yet sweet. Zoe needs a quiet home where she will be allowed to bloom at her own pace and receive the love that she desperately wants.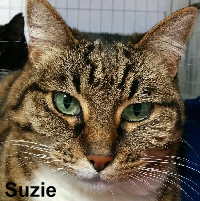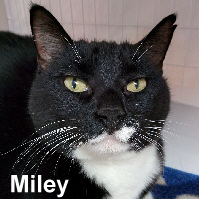 Suzie and Miley
Suzie is bonded with her 2 kids,
The bond is stronger with her daughter, Miley. Because of the loss of their human due to Cancer, we hope to keep the family together. At their age, it is their only consistency. Sweet and loving fur family.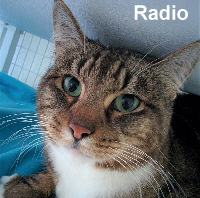 Radio
On the radio, whoa, oh, oh.
Son of Suzie, this handsome guy would do well with someone who understands cats and gives him time to adjust. He is very sweet and once he chooses you, he's your furever friend.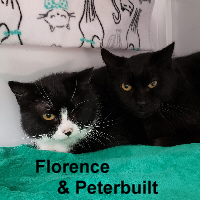 Florence and Peterbuilt
One-eye and built tough.
Florence had trauma from pellets and lost one eye and Peter has taken to her companionship and together they're purrfect. Rescued from a large group out of Rochester, where the home is foreclosed.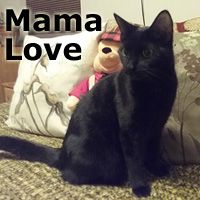 Mama Love
Nurturing natural.
She is a wonderful and delightful girl who has a lot of love to share. Mama Love does indeed love her kittens and we only want the very best for the whole furry family.