Adult Cats Available for Adoption
Below are some of our adult cats available for adoption. This page is updated frequently, so visit often.
If you're interested in adopting an adult cat, please complete our adoption survey and tell us what you're looking for.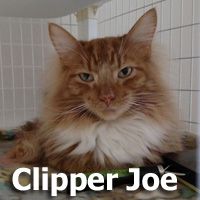 Clipper Joe
A new world.
So many transitions and experiences after being rescued. Clipper enjoys playing in his water dish and enjoys excitement of toys, however, nothing is better than getting meals every day. Still a little shy so you will need a little patience, but he is a darling boy.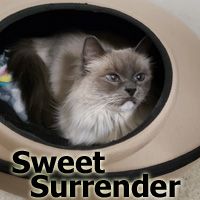 Sweet Surrender
Sweet and spicy.
Beautiful and enchanting, this gorgeous girl is seeking a home of her own with a person to wait on her every whim. She, like many females, has a mind of her own and is seeking a like-minded companion to bond with.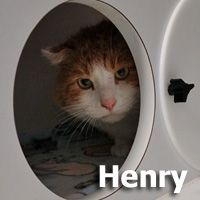 Henry
Nothing like retirement.
Free and easy life-style is what this handsome survivor is looking to score. His days of scrounging and fighting are over and he is very motivated by a full tummy. Henry is adjusting to retirement and life off the streets.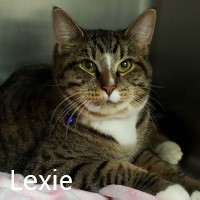 Lexie
Uptown girl.
Obviously was loved before, Lexie is a little bewildered with the sudden change in her life. Very sweet and healthy, ready and anxious to have a home and loving companionship again. She does feel as though she would be enough to fill the void in your life and wouldn't mind being your only companion.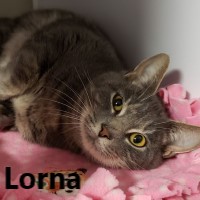 Lorna
Lorna Doone
Just a darling little lady that was fortunate to end up where her safety was a priority. Now being able to rest and relax as she pleases, this gem is very content and always anxious for love and affection.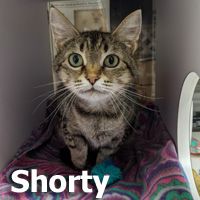 Shorty
Bright light!
This adorable little lady is anxious to love and belong where forever is her lifetime. Joy, happiness and attachment would make her complete and enhance her optimism of life. Shorty is ready to give. Are you ready to receive?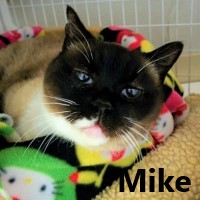 Mike
New year, new beginnings.
Local senior finds life off the streets a welcome change and wisdom surrounds his noble presence. Found wondering a parking lot as last year came to an end and during challenging times to find warmth and regular meals.