Adult Cats Available for Adoption
Below are some of our adult cats available for adoption. This page is updated frequently, so visit often.
If you're interested in adopting an adult cat, please complete our adoption survey and tell us what you're looking for.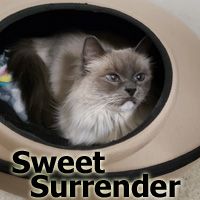 Sweet Surrender
Sweet and spicy.
Beautiful and enchanting, this gorgeous girl is seeking a home of her own with a person to wait on her every whim. She, like many females, has a mind of her own and is seeking a like-minded companion to bond with.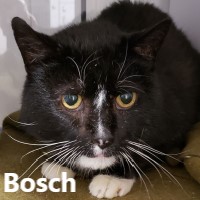 Bosch
Bosch tough!
Built tough, Bosch managed to survive a rural life for a few years quite well until he needed help. He found kindness and put his trust in a family. After recovering from a full mouth extraction, he is always eager to have meals delivered. He's looking for a quiet space, gentle companionship and a life filled with love.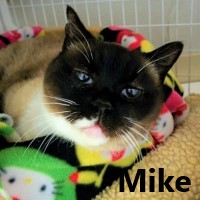 Mike
New year, new beginnings.
Local senior finds life off the streets a welcome change and wisdom surrounds his noble presence. Found wondering a parking lot as last year came to an end and during challenging times to find warmth and regular meals.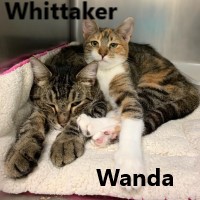 Whittaker and Wanda
Bonded pair.
Abandoned and transferred to us to find that special loving home that understands a bond and is willing to double their pleasure with two precious souls. Wanda loves Whittaker and her comfort spot is curled up with him. Do you need some snuggle buddies?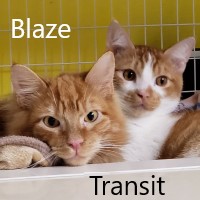 Blaze and Transit
The odd couple
Two different beginnings and two unlikely friends end up like family. These two boys became friends and created a pact as their orphanage family was getting adopted. Together for some time now, they would like to be forever together.