Adult Cats Available for Adoption
Below are some of our adult cats available for adoption. This page is updated frequently, so visit often.
If you're interested in adopting an adult cat, please complete our adoption survey and tell us what you're looking for.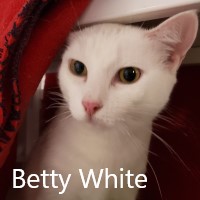 Betty White
Pet overpopulation is not a laughing matter.
Growing up self sufficient and finding the means to care for unwanted kittens was a challenge for Betty. She had a tough time realizing the changes and challenges of going from outdoors to indoors. However, as long as she is in charge, it's all good.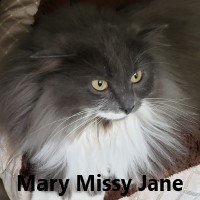 Mary Missy Jane
Look out Hollywood.
This beauty will be turning heads as she walks the red carpet. Looks, charm, and class as long as there is no competition in HER forever home. She would absolutely do well in the home of a beautician. With her flowing locks, she's "high maintenance".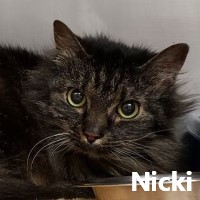 Nicki
Give me time.
Tossed out more than once and if she could just be given the chance to settle in, this senior girl would be a great friend and comfort to you.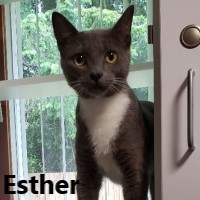 Esther
Little girl lost
Lost her way and is now happy a safe place was found. Esther is a sleek little girl with a short Tuxedo grey coat with a twinkle in her eyes. Playful and full of life and ready to move onto her own forever home.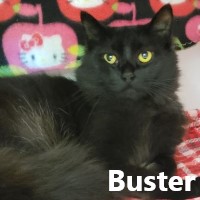 Buster
Introvert
Always last to the table for dinner and last in line for attention. Shy and cautious initially and ready to soak up the affection that kindness brings and be first in line for meals. He wants so badly for a quiet home, someone with patience and lots of love.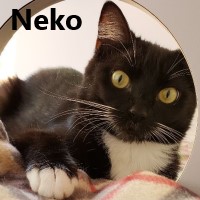 Neko
Full of the vigor.
Just as cute as she can be with an outgoing personality. Neko is young and playful and would make a great family girl. She does have some "cat"-attitude and yet, she easily moves on and is ready to make friends and play games.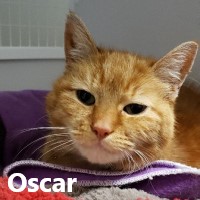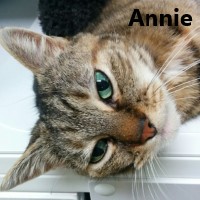 Oscar and Annie
The golden years.
Sugar and spice, these two are alike in so many ways being siblings, but it is obvious who has a little "spice" in her soul. Both are so full of life and enjoy finding a hiding spot in the closet, a cardboard box to play in, and a purrson to give them love.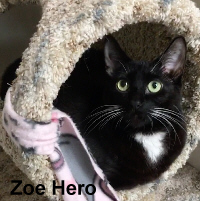 Zoe
Be her hero.
Shy, yet sweet. Zoe needs a quiet home where she will be allowed to bloom at her own pace and receive the love that she desperately wants.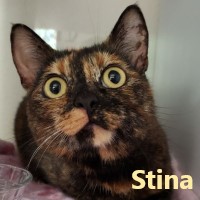 Stina
Pretty Girl
Pretty much the biggest boss you've seen thus far. She's a Torti. She's young, sweet, and a lot of fun to be around. And she's funny, too, all rolled up into one adorable little bundle of cuteness.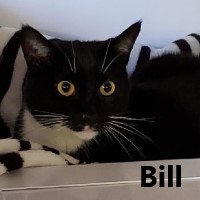 Bill
Awesome Bill
Bill is that hot guy in your hometown who doesn't know he's hot, which is why he's so dang hot. He also is in plain sight and often overlooked. Bill wants nothing more than to be part of the family and belong where he can just be himself. Besides being totally hot, he's a lover and a charmer!