Kittens Available for Adoption
Our kittens are in foster homes to ensure they receive lots of physical and mental stimulation while they're developing.
If you're interested in adopting a kitten, please complete our adoption survey and tell us what you're looking for.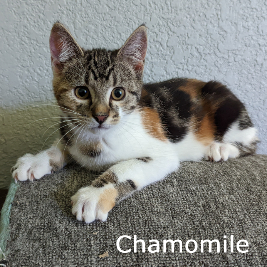 Chamomile
Precious love bug. She is a sweet little dancer who likes to practice by doing figure 8's around your feet. Are you looking for a dance partner, or two?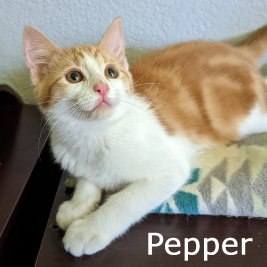 Pepper
Socialite in the making. She wants to be involved in everything you do. Be prepared for the purrfect play partner.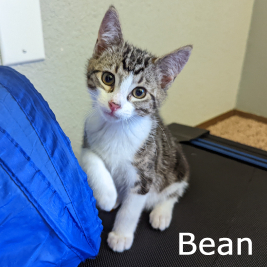 Bean
Boy who cried wolf. He is the 'baby' of the group, and cries pathetically when anyone plays too rough with him. He pounces right back though, and would love a play mate to meet his match.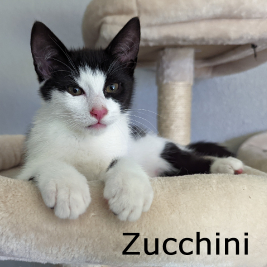 Zucchini
Happy go lucky. He is your typical happy crazy male kitten that likes to get up to all the shenanigans. So kitten-proofing is a must, and a really good play mate.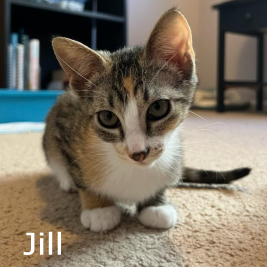 Jill
She is hilarious, super outgoing and loves to hang out with people. She is constantly playing with her siblings and plays maybe a little too hard for her small stature. But never tell her that! She's the snuggliest of the bunch.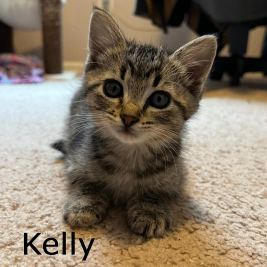 Kelly
She's the most independent of the bunch but still gets along and plays great with all her siblings. She's got a cute kinky tail. Mischievous, but a sweetheart.
If you find a kitten on this page you'd like to adopt, please read about
Adopting From Feline Friends
.