Kittens Available for Adoption
Our kittens are in foster homes to ensure they receive lots of physical and mental stimulation while they're developing.
If you're interested in adopting a kitten, please complete our adoption survey and tell us what you're looking for.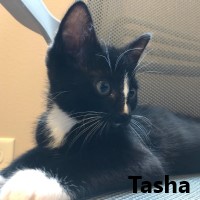 Tasha
Tasha loves to play, explorer and brave. Wants to love on all other cats and has gotten along great with her adult foster siblings. Vocal especially for food.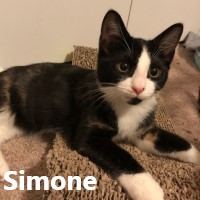 Simone
Another gold medal winner
Simone is the purrfect blend of sweet and sassy with a playful streak that can't be beat. Being an active girl, she would love a forever home with a furry friend to play games and compete with.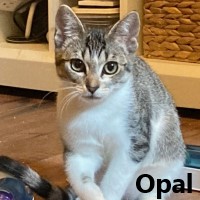 Opal
A sweet girl who needs some time to shine.
Very curious but shy. Opal has a super big motor which comes out strong and loud when she feels comfortable.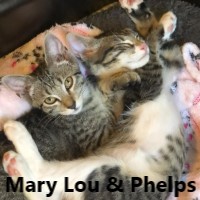 Mary Lou and Phelps
A couple of real winners.
They both have received their gold medals in snuggling. Mary Lou and Phelps are the best in their class at all things kitten too, including toy chasing and cat tree climbing.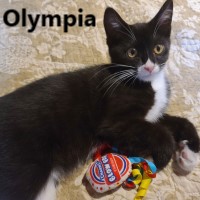 Olympia
Confident and cuddly.
Olympia is the perfect blend of what makes a forever furry family member. She gets along with everyone she meets and would be happy to share her play time and nap time with another furry family member.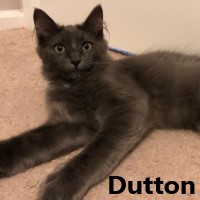 Dutton
Elegant design.
A big love bug with the drive to succeed in being the best. He has many more race wins in his future. His next hopes to be the one to win you over.
If you find a kitten on this page you'd like to adopt, please read about
Adopting From Feline Friends
.