Kittens Available for Adoption
Our kittens are in foster homes to ensure they receive lots of physical and mental stimulation while they're developing.
If you're interested in adopting a kitten, please complete our adoption survey and tell us what you're looking for.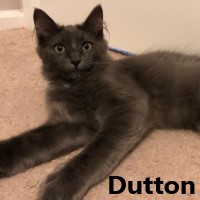 Dutton
Elegant design.
A big love bug with the drive to succeed in being the best. He has many more race wins in his future. His next hopes to be the one to win you over.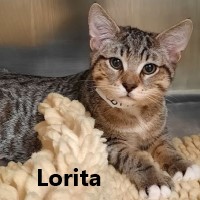 Lorita
Little lady.
She is a little princess with lavish white tippy toes who is ready to lure you in with her hypnotic gaze. She's up for a snuggle and a pounce and needs a pal to play with.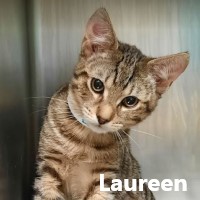 Laureen
Level-headed.
She is equal parts lovely and fun who knows how to have a good time when it comes to chasing her toys and her siblings' tails. She would love a home with like-minded people and a furry friend or two.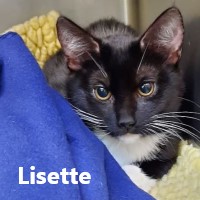 Lisette
Lasting love.
She heard there is a party at your house and got all dressed up in her finest black suit. Lisette is a quick study and will be on her very best behavior. She wonders if her invitation includes a plus one?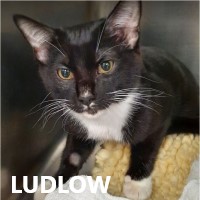 Ludlow
Low-key amazing.
He is a mellow fellow looking for a lifelong place to call his own. Ludlow hopes this is not too lofty of a goal to continue his lustrous career as one cool cat.
If you find a kitten on this page you'd like to adopt, please read about
Adopting From Feline Friends
.