About Rue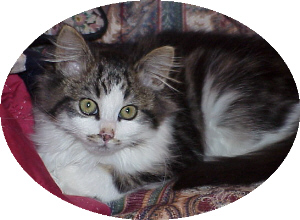 Rue came into our lifes when she was, according to our veterinary, approximately 8 weeks old. The kitten pictures were taken about a week after we got her. Rue is the first cat member of our family and we had so much to learn. She didn't mind and set out at once to educate us and Abby, our very spoiled and loved Jack Russel. We've never ever been sorry we got her. She is so smart, so beautiful, so loving. Guess you have the picture here.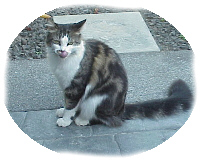 Rue wasn't abused; rather she was the result of not getting a pet spayed/neutered. Her people took her and her sibling into a feed store saying they couldn't keep the kittens.
As you can see Abby our Jack Russel and Rue are best of friends. Rue is primarily a house cat but she comes in and out.